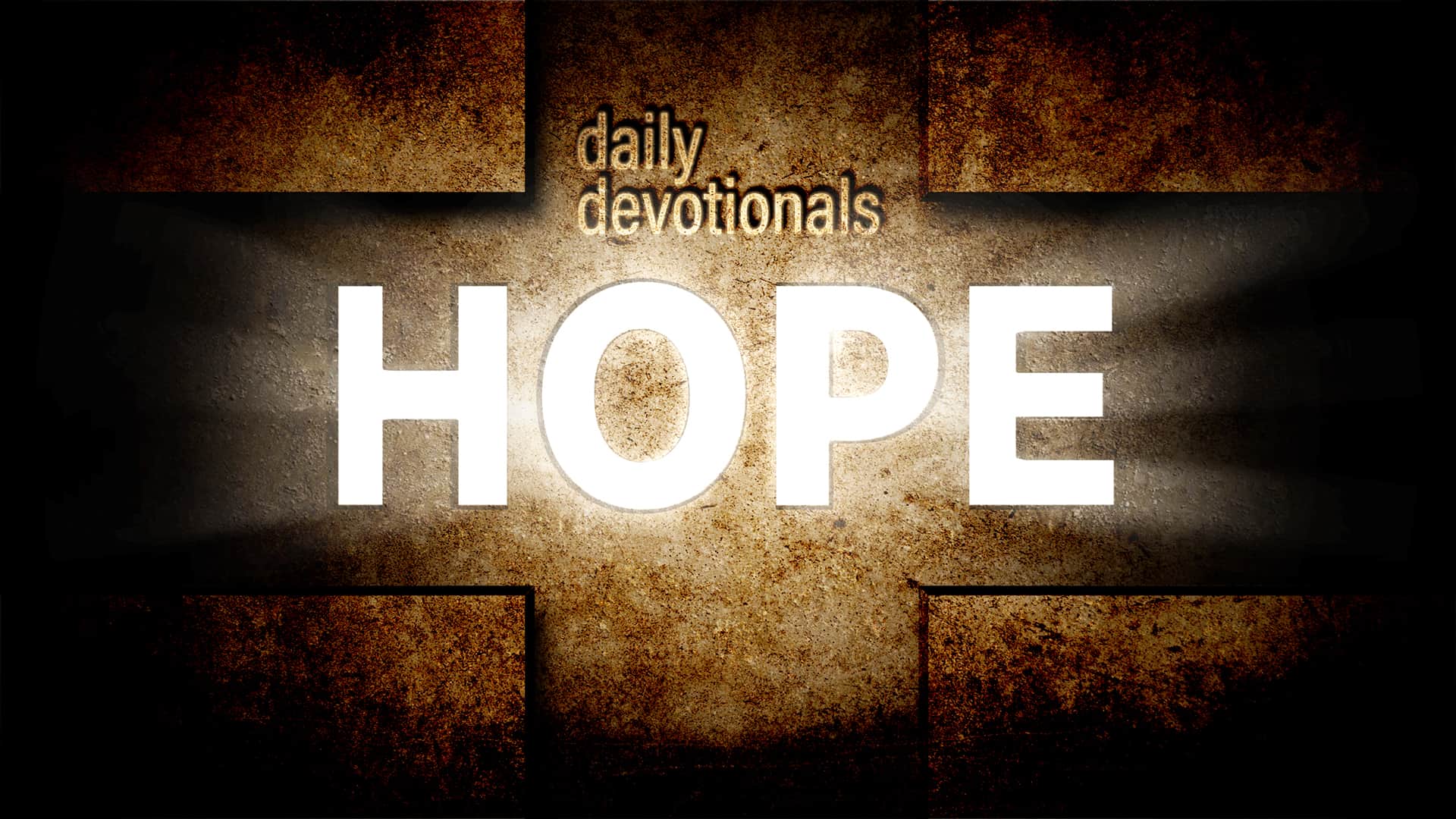 Scripture for Today
Romans 8:17-18 (NLT)
17 And since we are his children, we are his heirs. In fact, together with Christ we are heirs of God's glory. But if we are to share his glory, we must also share his suffering. 18 Yet what we suffer now is nothing compared to the glory he will reveal to us later.
Our union with Jesus guarantees that we will inherit suffering now and glory to come. Glory? Yes, please. Suffering? No, thank you. 
Suffering is such a distressing term. Affliction wears us down. Pain offers no sense of comfort. I would rather be walking through a field of bluebonnets at this time of year.
Did you realize that suffering can fan our hope into flame? I suggest we look in three places to find hope in the midst of our current affliction:
Look Within – Remember that our Lord suffered. Paul's words are we must also share his suffering. These words assume the suffering of Jesus. John Stott wrote of His pain, "In the real world of pain, how could one worship a God who was immune to it?" We can question why God allows suffering, but we cannot say God does not understand it. Life affected Jesus here on earth. Jesus empathizes with us.
Check out what is going on in your response to suffering. Acknowledge that your pain is real. Identify the distress causing the discouragement. Recall that the power of Jesus is evidenced in your weakness. Whisper a word of gratitude that you are walking the path to glory that God charted for Jesus.
Look Around – we live in a broken world full of anxiety, stress, and fear. Ray Ortlund wrote some words that penetrate my heart, "Only men with scars can preach a Savior with scars to sinners with scars." Grace finds an advantage in suffering. People around us know suffering. People around us need the gospel of grace. When you know pain, you communicate empathy. Suffering opens a conversation to sharing the gospel.
Look Ahead—the Bible says clearly, what we suffer now is nothing compared to the glory. One day, we will run free through the fields of heaven's bluebonnets. We will know no pain, no tears, and no suffering. We will be removed from the presence of sin! We will not even remember what living in a fallen world was like.
The glory and joy of Easter Sunday is only made possible by the anguish of Good Friday. Jesus knew suffering and He brings us joy. May the experience of your suffering be used to mature you, to empathetically share the gospel, and to restore joy as you consider a glorious future free from the presence of sin forever!
Finding hope, 
Dave
Prayer for Today
Dear Jesus,
You stepped out of heaven to stoop to our level of chaos. You entered enemy territory to suffer and die. You rose from the dead, victorious over sin, death, and Satan. You modeled hope in suffering. You came to serve.
We confess that we become quite self-centered when suffering to any degree. We admit we want to run fast and hard from hardship. We acknowledge that we are not as strong as we think we are. We repent of living only for ourselves.
Thank you for living a life of determination on earth. Thank You for modeling loving obedience to the Father in the midst of affliction. Thank You for giving us purpose in suffering.
We ask You to stimulate our hope with Your experience, Your presence, and Your power. We desire to bring Your gentle grace to our co-sufferers in this weary world. We want You to give us a fresh understanding of living in light of eternity.
We love you. Thank You for loving us.
In the joyful name of Jesus,
Amen.
Song for Today
Because He Lives
YouTube Link
Author: William & Gloria Gaither
1971 William J. Gaither, Inc.
CCLI: #16880
God sent His Son, they called Him Jesus
He came to love, heal, and forgive
He lived and died to buy my pardon
An empty grave is there to prove my Savior lives
Because He lives I can face tomorrow
Because He lives all fear is gone
Because I know He holds the future
And life is worth the living just because He lives
How sweet to hold a newborn baby
And feel the pride and joy he gives
But greater still the calm assurance
This child can face uncertain days because He lives
And then one day I'll cross that river
I'll fight life's final war with pain
And then as death gives way to victory
I'll see the lights of glory and I'll know He lives