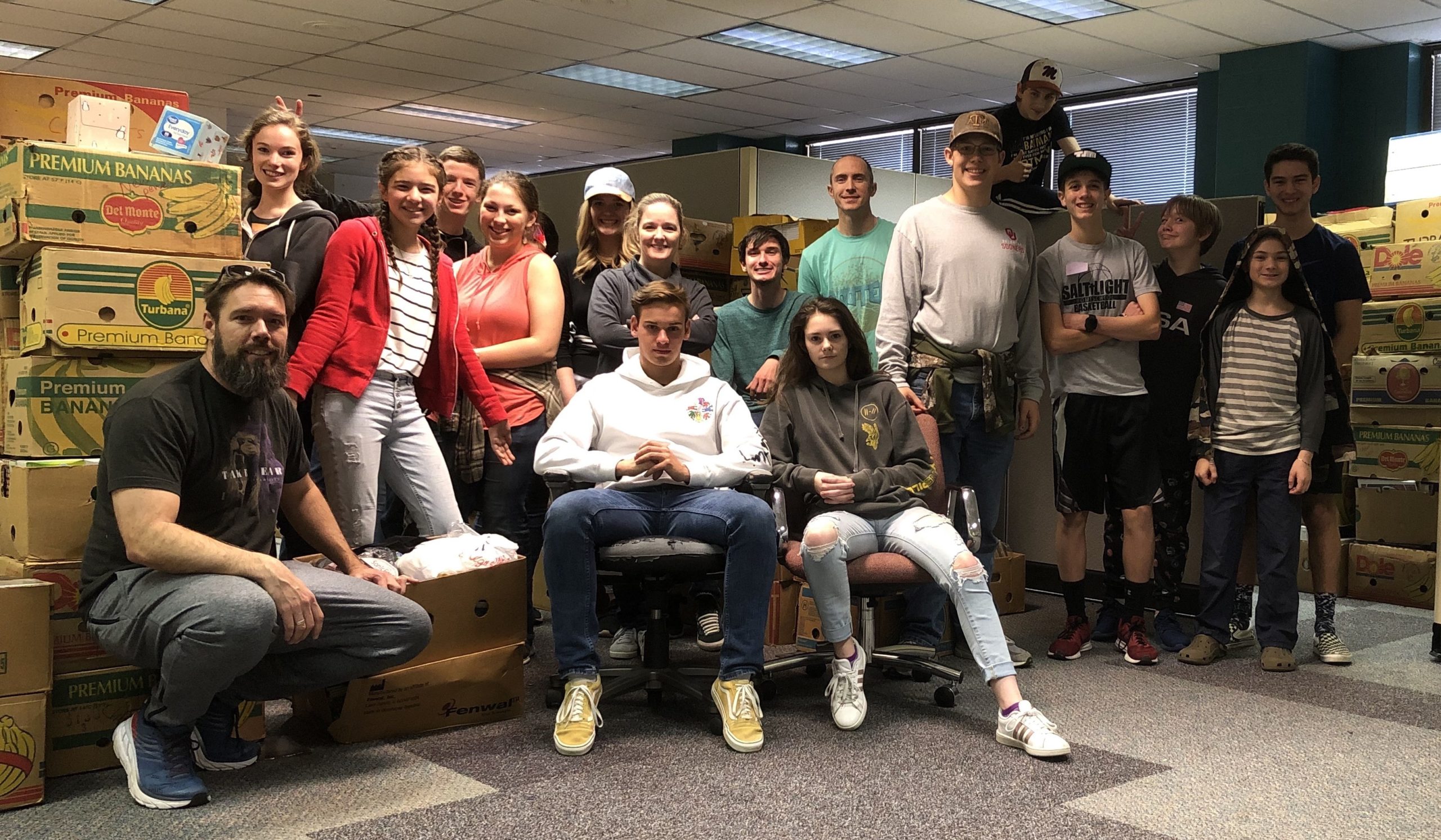 Winter Blast 2020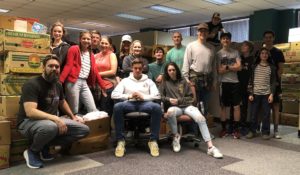 I was very impressed by Mission Arlington and very proud of our students for how they all served and loved others this past weekend at Winter Blast 2020! 16 students and 3 adults loaded up on Valentines Day arriving in Arlington around 8:30pm. Our home for the weekend was an old church building that had been gifted to Mission Arlington.
We first gathered to focus our hearts on the purpose of the weekend. We spent time in Jesus's parable of the Good Samaritan, asking ourselves what we could learn about love from this story of service to a stranger. We really did not know what God had in store for us the next two days, we didn't know who we would meet or what we would be asked to accomplish with our time. But no matter where our journey would take us, we wanted to apply the kind of love Jesus asked us to live out. A self-sacrificing love, love that comes at a cost, lost that is intentional and meaningful.
The next morning we found out we would be loading up a cargo van with food to handout at the Carriage Hills Apartments. We met Sandy who has been working with this community for years. She guided us on how we would organize the food and the process for distribution. It was fun to hear her say some of the same things the students said the previous night during our discussion on the Good Samaritan, God was making connections. Sandy used the food to meet people's physical needs, but it also opened doors to the gospel. Our students knocked on doors, delivered food and loved on kids.
---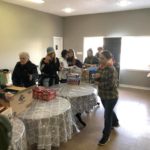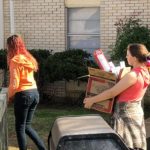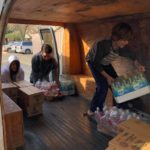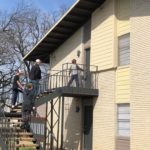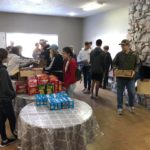 ---
After lunch we met Tilli Burgen, who started Mission Arlington in 1986 after returning home from a decade of mission work in Korea. She began with one apartment ministry and now her organization has a metroplex wide influence, as they work in well over 300 apartment complexes along with many other community services, all with the purpose of bringing the gospel to the lost and hurting. At 86 years old she still runs from project to project as groups like ours try to keep up! She set us to work organizing a room full of school supplies.
---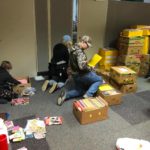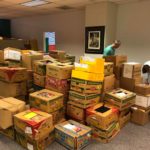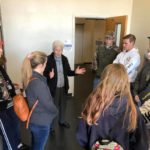 ---
That night we celebrated with pizza and woke up early Sunday morning to meet back at Mission Arlington to be split up into groups of 3-4 and sent out to serve 5 of their Apartment Churches. Each group had very different experiences, some met in established churches that met in apartments with long time leaders and volunteers while others experienced groups that had just begun the past few weeks still meeting outside. Some sang songs in Spanish while others were in English. Some students taught children's Bible lessons and some payed games. But all of them saw God at work in unique cultures and communities.
---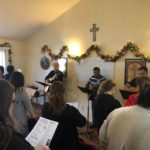 ---
When we all met back again after our various church experiences we wrapped up our weekend with a fun time at Six Flags! Thank you for praying! Winter Blast 2020 was an awesome experience for our students and it definitely gave them a vision for what one person can accomplish when they truly give their life over to God to be used by Him. Locally we like to partner with Mission Conroe, an apartment ministry that meets each Sunday to lead Bible studies for kids and adults in the Belshire Apartment complex. Maybe one day this one apartment ministry will lead to a city wide influence and maybe our students will have a part to play in how God uses it!