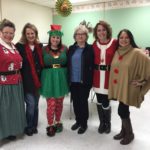 Every month we go out into our community and serve our Police Departments, Fire Departments, Ambulance Services, and our local mission partner Parmley Elementary School, with cookies to express our gratitude for all they do for us. We pray for their protection and thank them for their service.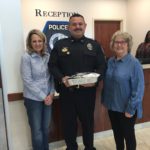 It's a great and simple way to bring joy to others! Who doesn't like cookies?! Who doesn't' smile when they receive them?! And we too, smile giving them! Bringing encouragement and the love of Christ to others in this way is an experience you will never forget.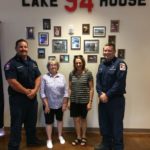 Some ask, "How can I be a part of Cookie Ministry if I am unable to go out into the community?" Well…I'll tell you how. You bring 2 dozen cookies to the church kitchen on any Sunday or anytime from Monday thru Thursday from 9:00 a.m. to 4:00 p.m. Contact the church office and they will notify the contact person and we will make the deliveries for you.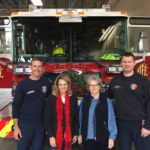 We look forward to you becoming part of Cookie Ministry! Serving God through your gift of baking cookies is our mission in sharing the love of Christ.
— Debbie Kaul